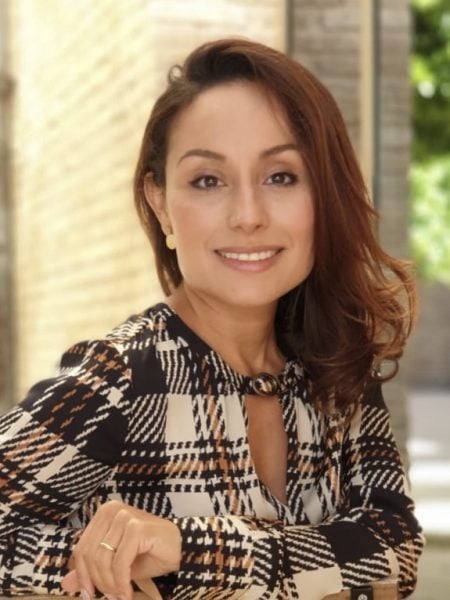 SPECIAL EXPERTISE IN
Nose and paranasal sinuses: rhinoplasty, endoscopy and treatment of s

inusitis and r

hinitis

Somnoplasty (surgery for snoring)
Pediatric ENT: prominent ears, otitis, adenoid vegetation, apnea
Surgery and treatment of salivary gland pathologies: parotid glands, submandibular glands,

thyroid

Facial paralysis and cancer sequelae in face and neck: diagnosis, prognosis, surgery, rehabilitation, recovering a healthy look

Ear and hearing: diagnosis, treatment and surgery
PROFILE
Dr Monroy is an ENT Surgeon at the General University Hospital in Valencia. She completed her residency program at the Clinic University Hospital in Valencia. She also trained in Head and Neck Oncology Reconstructive Plastic Surgery in prestigious centres such as the Valencian Oncology Institute (IVO) in Valencia, or the Institut de Cancérologie Gustave Roussy, in Paris.
She has extensive experience with rhinoplasty, otoplasty, treatment of sinusitis and rhinitis, salivary gland pathologies, hearing loss, treatment of the sequelae of facial paralysis.

Apart from her work at the hospital, she also practices privately in her clinic at Plaza del Ayuntamiento 19.
LANGUAGES
English, French and Spanish.
AVAILABLE CLINIC TIMES
Currently no availability.
FEES
Initial appointment 80€
Follow-up appointment 60€
Procedures – check with us please.
ENT online appointment 60€
Prescriptions online appointment 60€