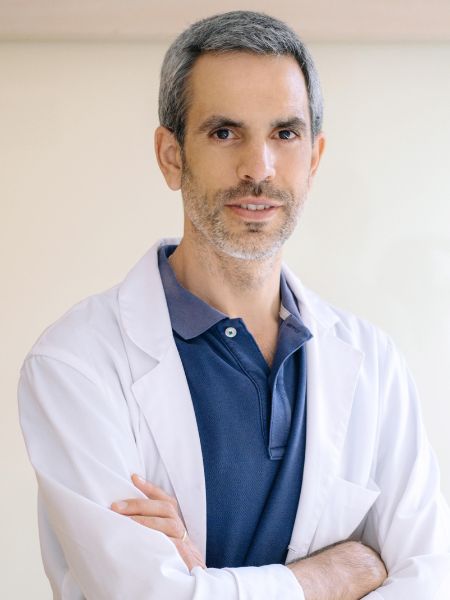 SPECIAL EXPERTISE IN
Paediatric dermatology
Oncologic dermatology, skin cancer.
Complex dermatologic diagnoses
Acne treatment
Atopic dermatitis
Alopecia and hair loss
Rosacea
Skin infections
Genital dermatology
Mohs Surgery
Intense Pulsed Light (IPL)
CO2 laser treatments
PROFILE
Dr Llorca is a Dermatologist at La Ribera University Hospital in Alzira, Valencia.
He completed his residency program at the Dermatology Department of the prestigious Oncology Valencian Institute (IVO). He also trained at the Pediatric Dermatology department of the University Hospital Niño Jesús in Madrid, and at the Baptist Medical Hospital at Wake-Forest, North Carolina, USA. He is European-Board certified in Dermatology and Venereology since 2017. He graduated Medical School from the University of Valencia.
Apart from his work at the hospital, he also practices privately in his clinic at Plaza del Ayuntamiento 19.
He is highly regarded by his patients and colleagues for his accurate diagnoses, evidence-based treatments and his ethical approach to medicine. He is regularly consulted for a second opinion in complex cases.
LANGUAGES
English, Spanish, and Italian.
AVAILABLE CLINIC TIMES
Wednesday morning and afternoon.
FEES
Dermatology appointment 60€
If any removal, infiltration, sample taking is required, the appointment fee increases based on procedure. Please check with us if you have any questions. If a suspicious lesion needs to be analysed at a specialised laboratory for a biopsy, this also has a separate cost (90€).
Intense Pulsed Light (IPL) session from 200€ / session
CO2 Laser Acne scars from 300€ / session
CO2 Laser superficial peeling from 300€ / session
Full face Fractional CO2 Laser Resurfacing
Full face Ablative CO2 Laser Resurfacing