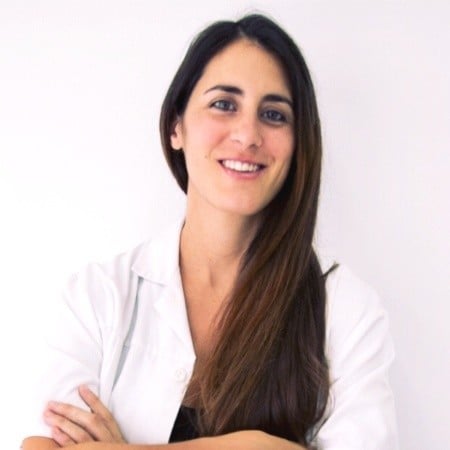 SPECIAL EXPERTISE IN
Sports injuries & orthopedics
Minimally invasive arthroscopy:

to resection and suture meniscus injuries
to repair anterior cruciate ligament injury
to repair rotator cuff injury
to repair shoulder instability

Osteoarthritis at the base of the thumb (rhizarthrosis)
Knee arthritis: navigation-assisted total knee replacement

Platelet-rich plasma (PRP) infiltration
PROFILE
Dr Sanchis is an Orthopedic and Trauma Surgeon at the hand unit and knee unit at L'Horta Hospital in Manises, Valencia.
She completed her residency program at the Orthopedic and Trauma Surgery Department of the General University Hospital, Valencia, Spain. She graduated Medical School from the University of Valencia. She was an AO Trauma Fellow at the Kantonsspital in Freiburg, Switzerland. She also trained at the Mayo Clinic in Rochester, Minnesota, and at the HSS Hospital for Special Surgery in New York, both in the USA.
Dr Sanchis is a Medical Specialist in Sports Traumatology and has extensive experience in upper limb and knee sports traumatology, as well as hand and wrist traumatology and orthopedic surgery. She has worked with several sport federations over the past 5 years.
She works collaboratively with a team of highly qualified physiotherapists.
LANGUAGES
English, French and Spanish.
AVAILABLE CLINIC TIMES
Monday,  Wednesday and Friday
FEES
Initial appointment 100€
Follow-up appointment 100€
Appointment + Anti-inflammatory Infiltration 150€
Appointment + Hyaluronic Acid Infiltration 250€
Platelet-rich plasma (PRP) infiltration 350€ per session