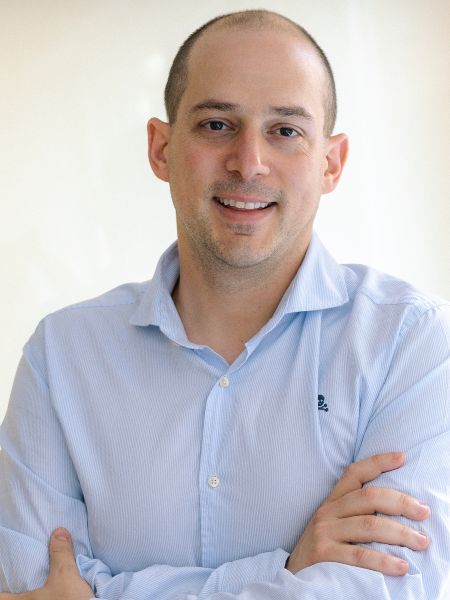 SPECIAL EXPERTISE IN
Abdominal ultrasound
Thyroid Ultrasound
Urinary Tract Ultrasound
Scrotal or testicular Ultrasound
Ultrasound of the liver
Ultrasound of the kidneys
Musculoskeletal ultrasound
Ultrasound guided muscle puncture
Ultrasound of the aorta
Breast ultrasound
Doppler Ultrasound (arterial and venous)
PROFILE
Dr Miralles is a Radiologist at the Vithas Virgen del Consuelo Hospital in Valencia.
He completed his residency program at Doctor Peset University Hospital. He also trained at the Thoracic and Abdominal Radiology Unit of Froedtert & Medical College of Wisconsin, USA.
Apart from his work at the hospital, he also practices privately in his clinic at Plaza del Ayuntamiento 19.
LANGUAGES
English and Spanish
AVAILABLE CLINIC TIMES
Monday Morning, and Wednesday to Thursday from 16:00 to 20:00
FEES DIAGNOSTIC IMAGING
Breast ultrasound scan 100€
Urinary Tract Ultrasound scan 90€
Scrotal Ultrasound (testicular) 80€
Thyroid ultrasound scan 80€
Echo-Doppler of the supra-aortic vessels 120€
Musculoskeletal (MSK) ultrasound scan 80€
Bilateral Musculoskeletal (MSK) ultrasound scan 150€
Echo-Doppler of the lower limb (arterial) 130€
Echo-Doppler of the lower limb (venous) 130€
Abdominal ultrasound scan 100€
Abdominal and pelvic ultrasound scan 120€
ULTRASOUND-GUIDED TREATMENT FEES:
Ultrasound-guided injections 100€
Ultrasound-guided Aspiration in Calcific Tendonitis 150€
Ultrasound-guided intra-articular injection of hyaluronic acid 200€
Ultrasound guided injection of platelet rich plasma (PRP) 300€