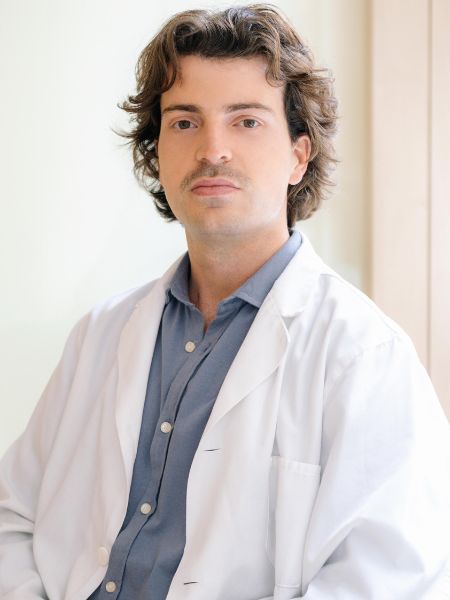 SPECIAL EXPERTISE IN
Gynaecology Annual check-up
Early detection of cervical cancer and HPV infection (human papillomavirus)
Sexual Health (Gynaecological infections, STI / STD)
Contraception (IUD, Implants)
Benign gynaecological conditions (myomas, cysts…)
Cancer diagnosis and treatment
Minimally invasive surgery, gynaecological endoscopy (hysteroscopy and laparoscopy)
PROFILE
Dr. Enrique Garrigós currently works as a Gynecologist at the Instituto Valenciano de Oncología (IVO). He completed his residency program at the Marina Alta Hospital (Dénia). He also trained at leading National hospitals like the Bellvitge University Hospital – Breast Unit (Barcelona), Sant Joan de Déu Hospital – Prenatal diagnosis unit (Barcelona), Instituto Valenciano de Oncología (IVO) – Gynecological Oncology, and at the La Fe University Hospital in Valencia.
He is a member of the European Society of Gynaecological Oncology (ESGO) and completed the expert course in Gynaecological Oncology.
He teaches medical students at the Centro Internacional de Estudios en la Salud (CEISAL) academy, as well as in the Virtual Hospital of the Universidad Católica of Valencia.
Dr. Enrique Garrigós graduated Medical School from the University of Barcelona.
He practices privately in his clinic at Plaza del Ayuntamiento 19.
LANGUAGES
English and Spanish.
AVAILABLE CLINIC TIMES
Wednesday
FEES
Annual check-up 120€
Follow-up appointment 80€
Procedures – check with us please.