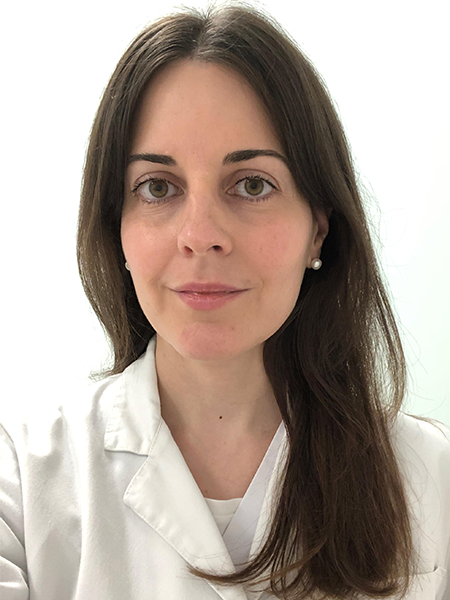 SPECIAL EXPERTISE IN
Health check-ups and Sports check-ups
Cardiovascular risk monitoring (hypertension, diabetes, cholesterol)
Preventive medicine, health promotion and wellbeing clinic
Inicial assessment of musculoskeletal issues.
Inicial assessment of infectious conditions.
General Medicine Appointments
Facial dermal fillers with hyaluronic acid to restore volume to areas and improve overall skin hydration (lip fillers, cheeks, bags under the eyes)
Body dermal filler (hands)
Facial botulinum toxin (Botox) to treat wrinkles and fine lines (forehead lines, frown lines, and crows feet)
Botulinum toxin (Botox) to treat Bruxism.
Botulinum toxin (Botox) to treat hyperhidrosis (excessive sweating)
Varicose veins in legs
PROFILE
Dr Fernández completed Medical School at University of Valencia (2008). She completed her Residency program (MIR) in Family Medicine at the prestigious Hospital La Fe in Valencia (2013). She trained at the University of California, San Francisco (UCSF) Medical Center, USA. She also earned a Masters Degree in Advanced Aesthetic Tecniques from the University CEU-San Pablo in Valencia.
Following her residency program, she has worked in the public health sector (La Fe Hospital in Valencia, Lluís Alcanyís Hospital in Xàtiva, Manises Hospital), as well as continuing to develop her Aesthetic Medicine and Anti-Aging practice privately.
Among her main areas of interest and expertise are the injection of facial botox and the facial dermal fillers with hyaluronic acid, focusing on achieving natural looking results.
Dr Fernández continues to work in Primary Care at the health center of the coastal town of Cullera (La Ribera), while working privately in her  Aesthetic and Anti-Aging practice in Plaza del Ayuntamiento 19 in Valencia.
LANGUAGES
Spanish and English
AVAILABLE CLINIC TIMES
Monday morning
FEES
General Medicine appointment 70€
Aestetic Medicine appointment 70€
Procedures – please check with us